This is probably not the first time you have thought about whether its time for a new website. Maybe an employee or customer mentioned it to you, maybe you have just been waiting for the right time without really knowing what that is. Maybe, you don't think you need one because you consider yourself more a brick and mortar business or you just got a website a few years ago. With the upcoming changes to Google's search ranking algorithm and more and more customers turning to the internet, now is the perfect time to see if you're business is in need. More than 78% of all product research now starts online, meaning no matter your business or product, there is a place for you on the web to reach your consumer. So if you don't have a website yet, the answer is yes it is definitely time for a new site, you are throwing away business opportunities every second you sit here reading this. Get a website now.
If you do have a website, we've made it easy for you, if one of these questions is true for your business its time to get serious about a new website and the possibilities it holds for driving business.
1. Is your website responsive (mobile friendly)?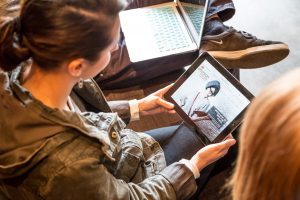 We live in an ever increasingly mobile world and its no longer acceptable to have a website that can't adapt to that. When Google goes so far as to tell you that they are changing their search ranking algorithm to specifically penalize websites that aren't mobile friendly you know its time to make sure yours is. Why is mobile so important to your business? Well from a Search Engine Optimization (SEO) standpoint alone your site could fall off the Google world if it isn't responsive and we all know the influence they carry, just Google it. More importantly though, having a mobile friendly site plays a huge role in a users impression of your business as well as their experience interacting with your site. Even if you don't sell products online or think mobile is what drives sales for your business, its likely playing an impact on potential consumers perceptions of your site.
Not sure if your site is mobile friendly? You can read about Googles update and test your site here.
2. Does your site have a Content Management System?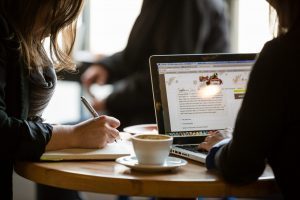 Regardless of whether you want to be the one to edit your site or you want to pay someone to, its important to have an easy and manageable system to be able to make edits, add products or change promotions. After all, you wouldn't buy a store and then never open the door would you? Content management systems (CMS) like WordPress make it easy to quickly make changes and keep your website content fresh without ever writing a line of code. WordPress, Magento and other CMS make it possible for businesses of all sizes to update and manage their sites without costing them a fortune or delaying promotions and marketing campaigns. Frequently we find that businesses will have outdated or incorrect information on their site simply because they can't access and change it themselves. We work hard to make sure we find a solution that fits every businesses needs while still focusing on the bottom line.
3. Do you have a strategy or know what the purpose of your site is?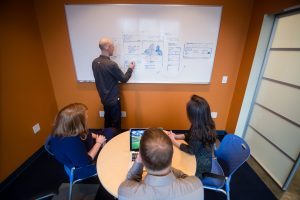 We spend a lot of time talking about strategy here at integritive. In our designs, development, our marketing, even in our timing of afternoon breaks to coincide with the local donut shops BOGO hour, we're all about strategizing to get the best results (or free donuts). So often we will hear clients say that they built a website because they knew it was important but don't know how to generate sales and measure results or that it no longer fits their goals and marketing strategy. Websites are not meant to sit stagnant for years. Just like a business, websites require a strategy, mapping out a path to success and how to measure those results and continue to grow. When your website is built with a strategy in mind its easy to see how the internet can work to help you succeed.
Did you pass the test? If not its likely time to consider a new website and the value it can bring to your company. The internet has created so many different opportunities for consumers and businesses to reach each other, but without a good website theres no common meeting ground to get the conversation started. If you're ready, we're here to connect and start talking anytime!