Helpful tips to improve your Amazon product listings and manage customer reviews
If you've ventured into the world of selling merchandise on Amazon, you already know how profitable it can be to leverage the power of the world's largest online retailer. To boost your success as a third-party seller, it's important to start with two fundamental components:
Optimize your product listings.

Manage customer reviews.
Having well-optimized listings can bring in more traffic and sales. Managing customer reviews is partly about providing excellent customer service, but also about mitigating the bottom-line impact of neutral and negative ratings.
Let's take a look at your options for selling on Amazon, followed by tips on improving your e-commerce success.
About Selling on Amazon
With 300 million users, 100 million Prime subscribers and more than $177 billion in sales in 2017, Amazon is one of the largest, most powerful retailers on the planet. This kind of traffic makes Amazon's reseller options a boon for e-commerce companies.
What kinds of products are good to sell on Amazon? A few options include:
Private-label products — products that someone else manufactures and you resell under your brand.

Wholesale goods — purchasing items from a local merchant at a low cost and reselling at a higher price.

Retail arbitrage — purchasing brand-name products at a discounted rate and reselling at a profit.
There are a few ways to sell on Amazon. For small- to mid-size e-commerce businesses, the two most common are:
Fulfilled by Merchant (FBM). The Amazon seller takes care of the entire sales process, from packing to shipping to customer service.

Fulfilled by Amazon (FBA). The seller sends their merchandise to Amazon to store, pack and ship. Amazon ships via two-day Prime and manages returns and exchanges.
Which option is best for your business? There are many factors to consider: shipping costs, type of products sold, size and weight of products, turnover rate and — perhaps most importantly — the amount of time you have to dedicate to each part of the sales process. (If you need advice on this step, please contact us for help.)
After setting up an FBA account, Amazon will send you a box with an inventory sheet. Place your items in the box, note what's inside and send it back with the prepaid shipping label.
What makes FBA appealing for small-business retailers:
Items are shipped via Amazon's popular two-day Prime shipping.

Recent data shows

that Prime members shop nearly twice as often and spend twice as much as non-Prime shoppers.

Amazon stores your inventory and handles returns and exchanges.

FBA resellers take turns appearing in what is called the "Buy Box" (screenshot below), which displays as "Sold by Your Company and Fulfilled by Amazon".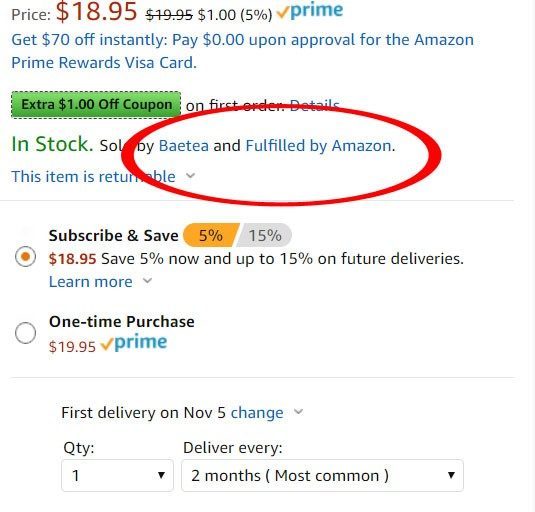 How to Optimize Your Amazon Listings
Much like performing SEO on your website to help people find you online, optimizing your Amazon listings helps you rank higher in searches and increase your sales.
A few tips for optimizing product listing pages:
Follow

Amazon's requirements and tips

for writing great product titles, bullet points, and descriptions.

Thoroughly read all instructions in

Amazon Seller Central

(login required). There are many guidelines and rules to be aware of that can affect your success.

Don't copy other listings word-for-word.

Perform simple keyword research by typing in the generic name of your product into Amazon's search bar. This will give you ideas on what to include in the title and product description.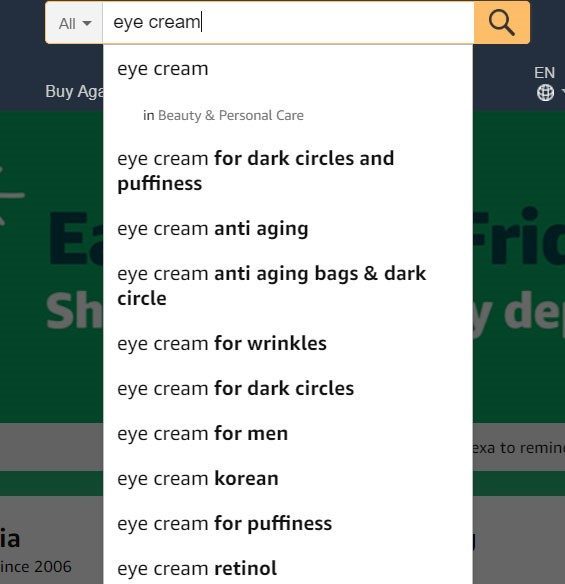 How to Manage Amazon Customer Reviews
Ratings affect sales, period. Many of us regularly shop on Amazon, and — let's be honest — most of us scroll directly to the customer Q&A, ratings and user-submitted photos to decide whether or not to click the "Add to Cart" button.
Even from a user perspective, it's easy to see how reviews have a direct influence on profits. That's why it's crucial that you monitor and respond to questions and reviews as soon as they're posted.
Tips for managing your Amazon reviews:
Respond to email alerts that you have a new user-submitted question. Consumers who are asking questions are in the middle of the sales funnel — close to making a purchase. Whenever you can respond to a question, do it.

Address negative reviews immediately. Click the "Comment" link underneath the review and provide an empathetic and helpful response.

Do not be tempted to pay for positive reviews or have your friends stuff your ratings. You risk losing your reseller privileges entirely.

If you suspect your listing is being negatively impacted by fake or duplicate reviews, email Amazon Seller Central support

 right away.
Start Selling on Amazon
Ready to get started as an Amazon reseller? Integritive can walk you through the entire process. Our team will help you create your Amazon account, select the best sales method and optimize your listings so your products get found and sold. In some cases, we can help you determine how to react to bad reviews to boost your reseller ratings. Contact us for expert guidance on helping your e-commerce business succeed.